Hallo! Ich heiße Jessica und ich bin eure Bloggerin hier auf dem DeutschAkademie Blog für Dezember!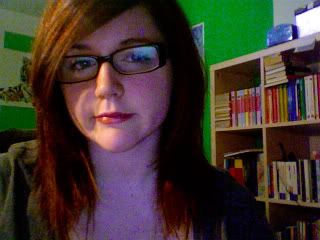 Ein bisschen über mich:
Ich bin 21 Jahre alt und ich komme aus Halifax, Kanada. Ich habe gerade den November M2.1 Kurs beendet und jetzt mache ich weiter in dem M2.2 Kurs. Hier ist eine Graphik von den angebotenen Stufen der Kurse der DeutschAkademie:


Für mehr Infos über den Gemeinsamen Europäischer Referenzrahmen: hier Klicken!
Ich wohne jetzt in Eisenstadt. Eisenstadt liegt ungefähr eine Stunde außerhalb von Wien. Eisenstadt ist die Hauptstadt vom Burgenland. Hier sind zwei Fotos von der Aussicht von wo ich wohne. Du kannst bis Ungarn sehen!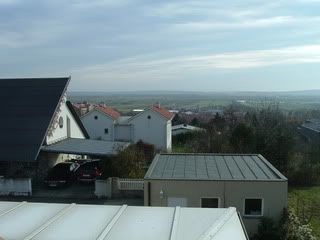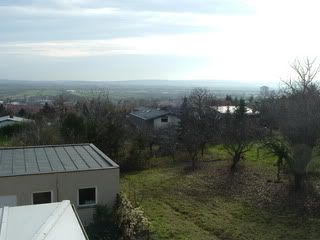 Ich lerne Deutsch weil ich Transkulturelle Kommunikation an der Universität Wien studieren möchte. Ich fange nächsten März an. Für mein Studium brauche ich sehr gute Englisch, Deutsch und Spanisch Kenntnisse.
Ich liebe Sprachen! Sprachenlernen ist mein Lieblingshobby und ich bin vertraut damit, über Sprachen und Sprachenlernen zu schreiben, weil ich meinen eigenen "Sprachen Blog" habe! Dort schreibe ich über Sprachen und Sprachenlernen. Du findest meinen Blog unter https://ichestudiolangues.wordpress.com
Dieses Monat jedoch, bin ich hier am DeutschAkademie Blog! Ich freue mich euch über meinen Kurs und das Leben in Österreich zu erzählen! 🙂
–
Hello! My name is Jessica and I will be your blogger here at the DeutschAkademie blog for the month of December!
Here is a little bit about myself:
I am 21 years old and I'm from Halifax, Canada. I just completed the M2.1 German course at the DeutschAkademie in Vienna during November and I am now continuing on to the M2.2 course. I currently live in Eisenstadt which is about one hour outside of Vienna. It is the capital of Burgenland.
I am learning German because I will be studying at the University of Vienna beginning in the next semester which starts next March. I want to study Translation and Interpretation (Transkulturelle Kommunikation) using English, German and Spanish. I love languages! Language learning is my favourite hobby and I'm no stranger to writing about the topic of languages and language learning. I have my own blog where I write about languages and language learning at https://ichestudiolangues.blogspot.com.For this month though, I'll be over here at the DeutschAkademie blog! I look forward to updating you daily on my German learning adventures and life in Austria! 🙂